How about inking matching sister tattoos? All tattoo lovers will agree that tattoos speak extraordinary stories about us. Each tattoo has its meaning, irrespective of the size. A small tattoo can tell a lot about you, and matching sister tattoos speak about the depth of relationships with one another. In this post, we are going to focus on matching tattoos for sisters.
It is undeniable that we share a strong bond with our sisters, and that can be conveyed with cool sister tattoos. Hence, read below to find out the matching tattoos for sisters, which you can try.
Infinity Sister Tattoo
The crimson heart, accompanied by a black infinity symbol shows the infinite nature of the relationship you share with your sister. Moreover, the purple and blue strokes used in this tattoo enhance its beauty.
Sister Bond Tattoo
A cross-joint tattoo is an excellent idea for matching sister tattoos — it adds a unique touch to the personality. Furthermore, the design looks cool on wrists and forearms.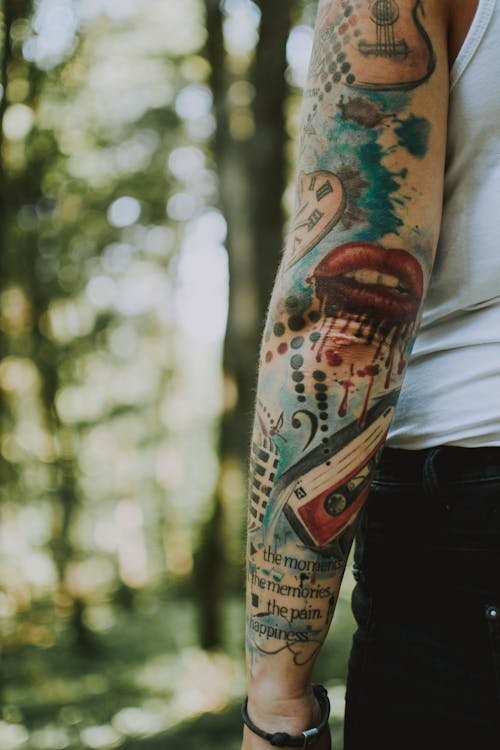 Cute Sister Tattoo
This beautiful pair of tattoo reflects the height of sweetness and cuteness. Hence, both of you can ink a teddy bear tattoo or your favorite cartoon characters on your legs. It is a splendid sister tattoo idea for teens.
Three Sister Heart Tattoos
You can celebrate your unbreakable sister bond with beautiful heart-shaped tattoos. The designer heartwarming sister tattoo is undeniably an excellent way to reflect your loving bond with one another. Nevertheless, you can keep the memories of your sisters in your mind and heart forever with this tattoo.
Bird Sister Tattoo
If you and your sister love nature, show it in the form of a beautiful bird tattoo on your shoulders. It looks splendid and also enhances your personality. However, the complementary version is also priceless, where both of you can ink each other's names along with the tattoo.
Artistic Sister Tattoo
It is perfect for art lovers. If both of you have a passion for art, you can ink stylish artistic sister tattoo pairs on the forearms. This super cool tattoo looks impressive, which covers up the entire forearm. It's a fantastic combination for sisters!
Sister Names Tattoo
Inking the name of your sister shows the close bond you share. It is a fantastic way to show your respect and love towards one another. You can think of each other's name in the form of a tattoo on your feet or some other parts of your body. However, this tattoo is simply awesome. It's simple yet meaningful.
So, how about surprising your beloved sister with a matching tattoo on her birthday? Moreover, if she is a tattoo lover, nothing can be a better gift for her. Select from the excellent range of sister tattoos to see that rare smile on her beautiful face.